Psychometric tests are a great way to learn about yourself and understand your natural preferences and behaviours.
We are accredited to deliver Extended DISC and iWAM tests. You can read more about these two major tests below. After filling in the questionnaire, we will go through the result on your styles, behaviours, strengths, and areas of development in a coaching session, and discuss together an action plan you can put in place to create positive change.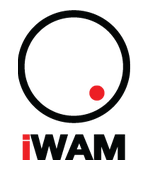 Extended DISC is a questionnaire that
DISC stands for "dominance – influence – steadiness – conscientiousness". You have all four traits at different levels. The test shows you which one you are, and how you can relate to people with other traits.

Ideal for: people who have never taken a profile testing before, teams who want to improve communication and collaboration.
The Inventory of Work, Attitude and Motivation (iWAM) is a questionnaire that
The test measures your patterns on initiation, patience, ideal work environment, relationships, what you are driven by, what you need to be successful in your job, the type of management you prefer, etc.
Ideal for: people who are exploring career options or advancement, people who want to change careers and are uncertain.
Extended DISC is an amazing tool for teams to improve collaboration and communication. Each individual gets their personalised report and understands how to work with different styles.
Contact us if you are interested in getting Extended DISC for your team. We can setup individual coaching sessions or group activities, depending on your needs.
If you have any question regarding psychometric assessments or are unsure which one would be the best for you,