Psychometric tests are a great way to learn about yourself and understand your natural preferences and behaviours.
I am accredited to deliver Extended DISC and iWAM tests. You can read more about these two major tests below. After filling in the questionnaire, we will go through the result on your styles, behaviours, strengths, and areas of development in a coaching session, and discuss together an action plan you can put in place to create positive change.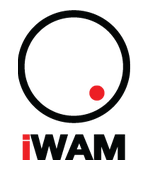 Extended DISC is a questionnaire that
DISC stands for "dominance – influence – steadiness – conscientiousness". You have all four traits at different levels. The test shows you which one you are, and how you can relate to people with other traits.

Ideal for: people who have never taken a profile testing before, teams who want to improve communication and collaboration.
The Inventory of Work, Attitude and Motivation (iWAM) is a questionnaire that
The test measures your patterns on initiation, patience, ideal work environment, relationships, what you are driven by, what you need to be successful in your job, the type of management you prefer, etc.
Ideal for: people who are exploring career options or advancement, people who want to change careers and are uncertain.
Simply realizing what makes you tick in your daily job is hard enough in the fast-paced society we live in, and sadly, taking the time to step back and figure it out is not a luxury we can often afford.

Marion is the person who helped me do exactly that. She was the helping hand I needed to, first of all, admit to myself that I needed a change. With her help, not only I felt safe saying that out loud, but I also figured out where I wanted to go and how to get there. She guided and supported me in all the steps I had to take to achieve my "next step".

Whether you have a job you love but don't know what your next step should be, or you are stuck in a job you hate but don't dare jump to your next opportunity, Marion is the most qualified person to help you realise what your goals are and how to achieve them. I could never recommend her enough!
In autumn 2017 I felt like my career had reached a dead point. Even though I had a very important promotion just one year before, I was feeling extremely unsatisfied with my new (very sough-after) role. I lost any interest and motivation: the efficient, energetic and inspired/inspiring me was long gone. I found myself really confused and unconfident.

That's when I decided to ask for Marion's support. In only a few sessions and through the iWAM and Extended Disc tests, I could clearly see my personality assessment, my natural preferences, what motivates me. I finally felt powerful and in control again. With renewed energy and enthusiasm, I decide to change radically my career and in spring 2018 I started my own business. And, as a consequence, the quality of my life has changed as well.
Thanks a million, Marion.

Gianmario, Small Business Owner
Extended DISC (personal profile)
The questionnaire + 1.5 hour coaching session to go through the results and decide an action plan
€170 / £150 (VAT included)
iWAM (attitude and motivation)
The questionnaire + 1.5 hour coaching session to go through the results and decide an action plan
€170 / £150 (VAT included)
Package Extended DISC & IWAM
Order both questionnaires and get €40 off on individual prices + a 3-hour session to discuss your results and action plan

€300 / £265 (VAT included)
Extended DISC is an amazing tool for teams to improve collaboration and communication. Each individual gets their personalised report and understands how to work with different styles.
Contact me if you are interested in getting Extended DISC for your team. We can setup individual coaching sessions or group activities, depending on your needs.
If you have any question regarding psychometric assessments or are unsure which one would be the best for you, feel free to contact me